Exterior House Painting Contractors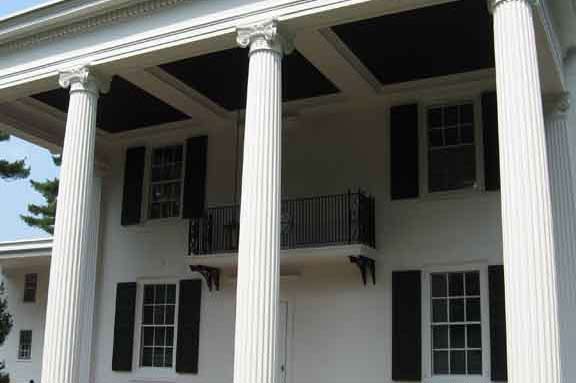 Preparation for Lasting Quality
Why does George Schneider exterior painting last for as long as ten years? Preparation.
Power wash to remove dirt, mildwe and chalkiness
Sand and scrape to remove lose paint
Paint the first coat
Paint the second coat
Always paint a minimum of two coats!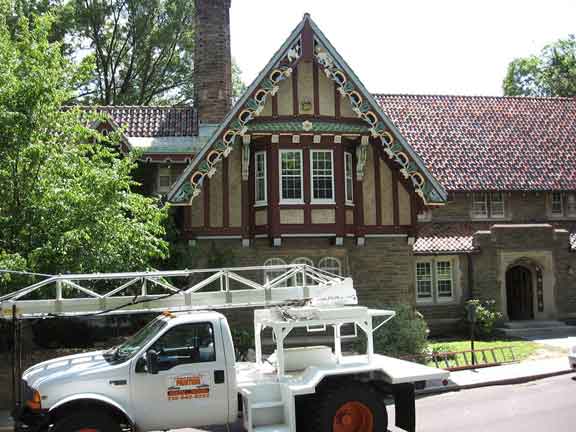 Meant to Last
The work we do holds up. This is why our happy customers are our biggest referral source.
Our exterior painting services include (but are not limited to):
Power washing
Historical homes
Pigmented water proofing
Deck staining and refinishing
Painting aluminum or vinyl siding
Solid and semi-transparent staining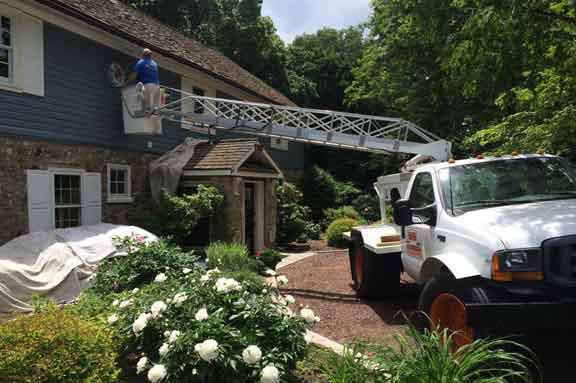 Our Bucket Truck Means A Better Paint Job
Most painters use ladders and scaffolding to paint the high areas of the home exteriors. This can damage your lawn and your landscaping. The eyesore of scaffolding can also create safety issues.
Our ladder truck ensures:
Your landscaping is untouched.
Even your lawn shows no marks.
We work safely and quickly.
No scaffolding needed.
We are the only professional painting contractors in the area with our very own bucket truck.