Deck Refinishing and Staining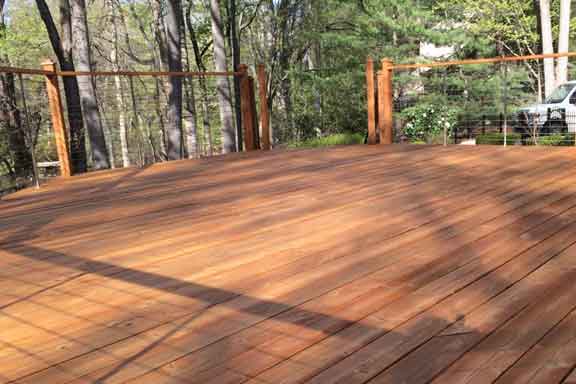 Enjoy Your Deck
Deck refinishing and staining is the best way to protect your deck from the weather and daily wear and tear. By keeping your deck in good condition, you ensure both the beauty and safety of this extension of your home.
Choosing the right deck repair and staining company makes improving or maintaining its finish easy and more affordable.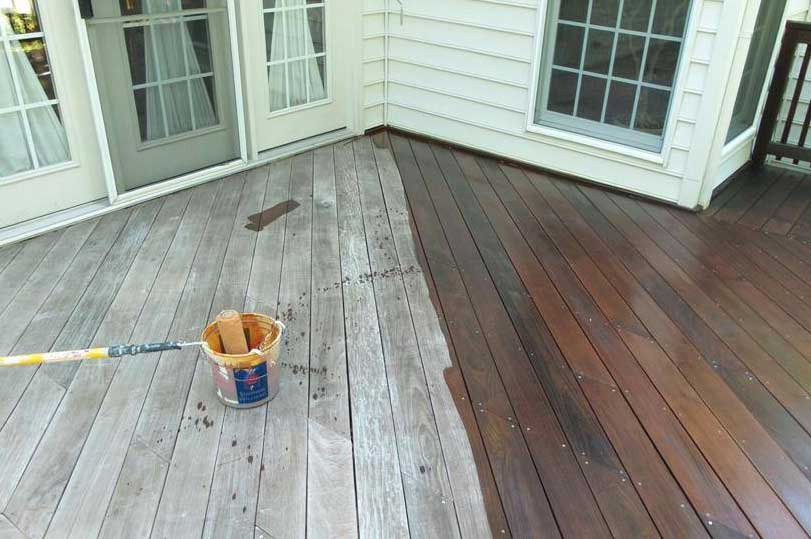 A Job For Professionals
When my team stains or refinishes your deck, we work very carefully to avoid damaging the wood. Even the cleaning phase takes several different steps using the right tools and materials. Then, we apply the stain just as carefully to make the natural beauty of your deck last.
In this photograph, on the left you see the hardwood after it has been cleaned. On the right is what the hardwood looks like after staining.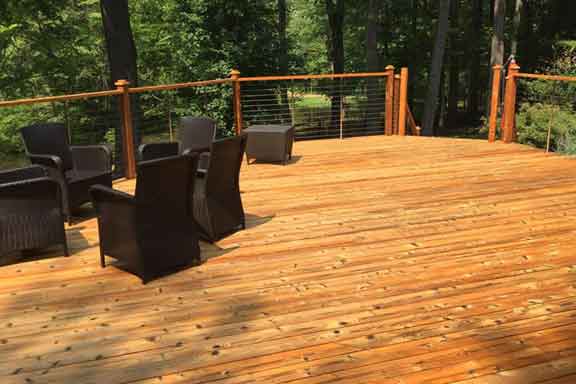 Only the Best Materials
Both Sherwin Williams and Benjamin Moore have premium quality stains to protect every type of wooden deck from wear and tear. I help you choose the perfect exterior stain for your deck.
If there's extensive carpentry to be done, I can refer you to contractors I trust and have worked with before, and I'm happy to work with a contractor of your choice.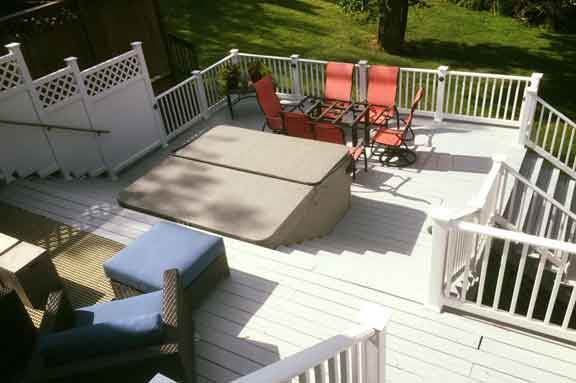 Combination Painted and Stained Decks
This inviting deck has guardrails we painted white and wood we stained to match.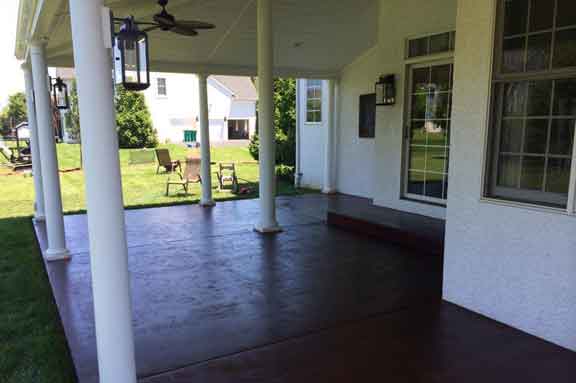 Porches and Concrete, too.
The concrete floor we painted black gave this home an elegant front porch.